China Box wanted to renew their restaurant's storefront out in Svågertorp, Malmö. Two of the four windows towards the parkinglot where covered by white wrapping, as well as one smaller window towards the drive-through.
The mission was to fill 3 out of 4 windows with images printed on transparent wrapping, to create a livelier facade while at the same time let in some light into the restaurant.
The smaller window towards the drive-through was desired to have a version of the China Box pattern, with a daring quote to capture the attention of those standing in queue to the drive-through. This was not going to be transparent wrapping, as the window was obscured from the inside by kitchen appliances.
All windows would have the China Box logo on the upper part of the windows.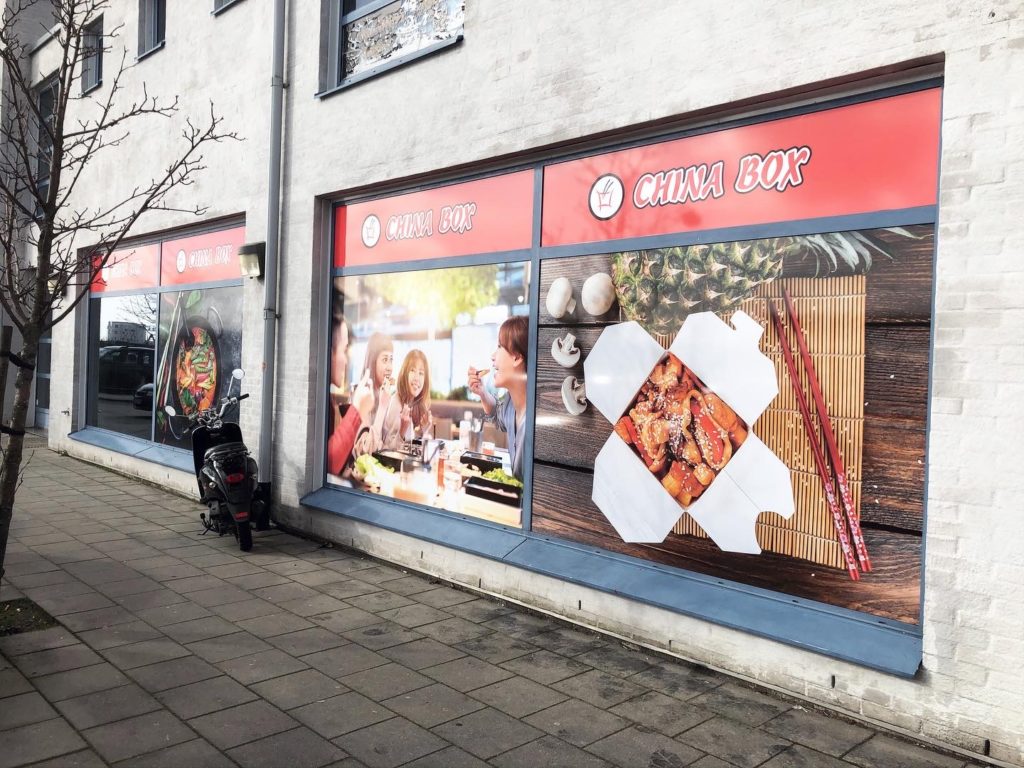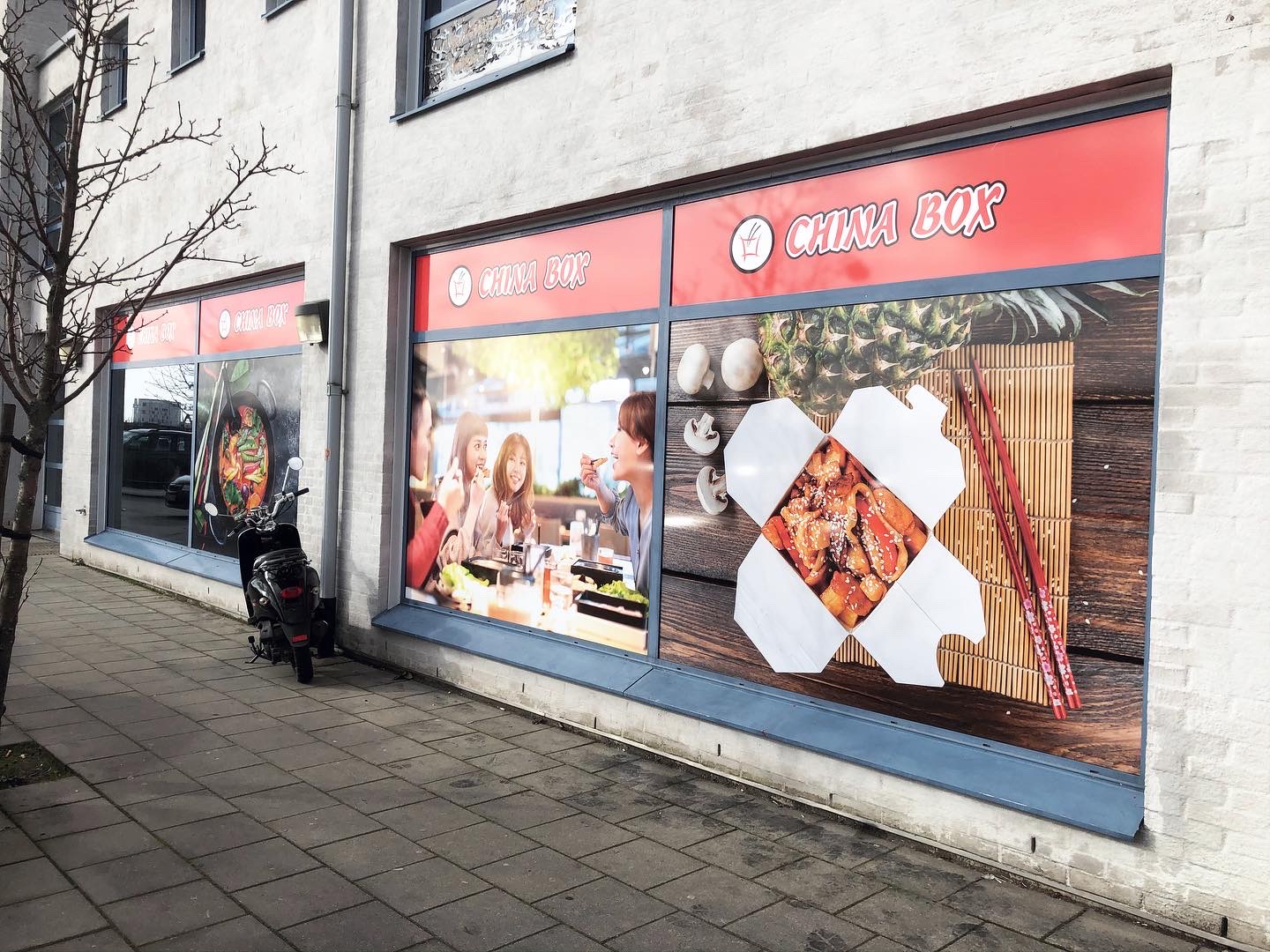 After some design propositions and feedback, it was decided to go with bright and colorful images that would give a sense of the food as well as a sense and experience of friendly connection and joy.
The quote for the drive-through window was sifted down to the quote "Burgare är ju visserligen gott, men har du provat något annat på senaste tiden?" (translation: "Burgers are certainly good, but have you tried anything else lately?").
Together with the expertise of Citysign, measurements and final prints were created and mounted.